Ahead of Tobe & Dave's Christmas live extravaganza on Thursday 17th December at 8.15pm (GMT); pre-order this limited edition Christmas Lockdown merch bundle. Includes:
1 x Mr. Christmas T-Shirt
1 x Merry Christmas card, signed by Toby Jepson
1 x 'Cheese & Port' mp3 song download
Lockdown Sessions 2020
Limited Edition 2CD
Recorded live over the course of 16 weeks during the lockdown of 2020; this special limited edition bootleg double CD features 32 acoustic songs from Toby's back catalogue, as well as spoken word tracks recorded exclusively for this one time release + free instant mp3 song downloads of tracks which don't feature on the album.
Limited CD stock available. When they've gone, they're gone.
Commemorative Frame (Only 27 Available)
To commemorate the Kitchen Busker Lockdown Sessions of 2020, we're producing a very limited number of special wall mountable commemorative picture frames, featuring unique numbering and a personalised plaque featuring your name .
Comes in a choice of three background colours = Red, Grey, or Green.
Frame Dimensions = 308mm x 537mm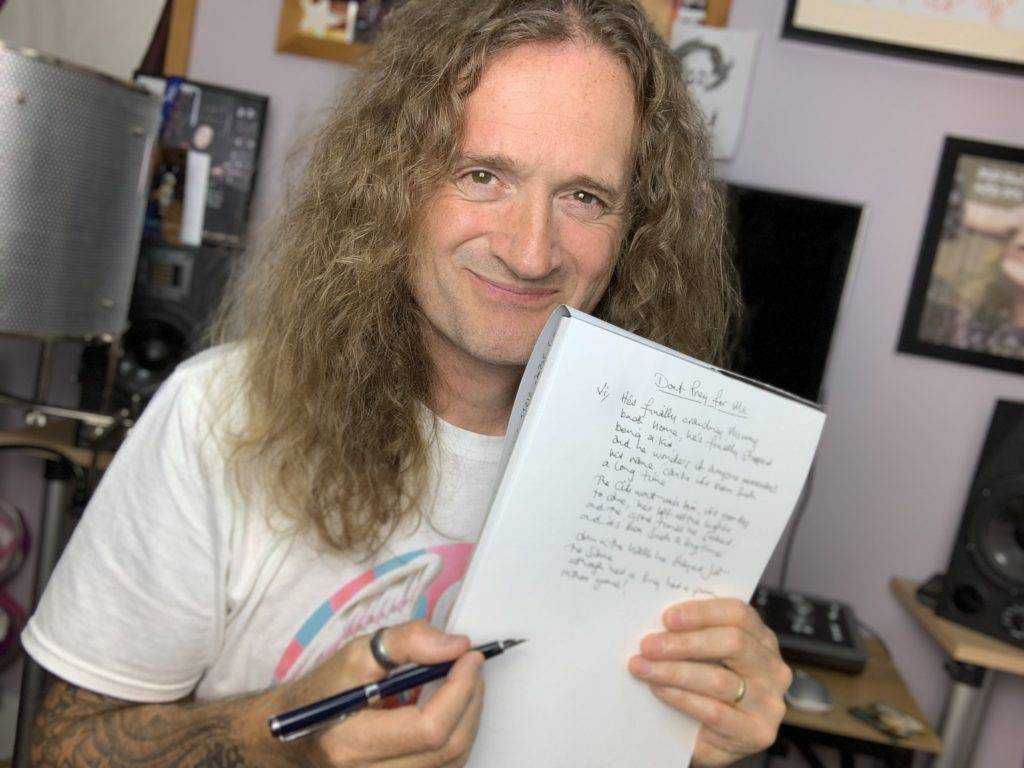 Personalised Handwritten Lyric Sheets
Your chance to purchase a personalised, handwritten lyric sheet, written and signed by Toby Jepson.
Choose your favourite song from Toby's entire back catalogue (including Little Angels, Wayward Sons, Toby Jepson solo, Toby and the Whole Truth) – everything from greatest hits to B-sides.