Pre-order ends 19th Feb 2021
Accompanied by a stylish retro t-shirt; 'Viewfinder' is a remastered collection of Toby's favourite solo material which curates songs from the 'Refresh' EP, 'Twisted Rhapsodies' double album, 'Guitar Bass and Drums' trilogy, and the 'Raising My Own Hell' mini-album.
The 'Viewfinder' album is completed by four previously unreleased bonus tracks from Toby's vault, making this limited edition 20 track album not to be missed by fans and is available to pre-order for a short time only.
Commemorative Frame (Only 26 Available)
To commemorate the Kitchen Busker Lockdown Sessions of 2020, we're producing a very limited number of special wall mountable commemorative picture frames, featuring unique numbering and a personalised plaque featuring your name .
Comes in a choice of three background colours = Red, Grey, or Green.
Frame Dimensions = 308mm x 537mm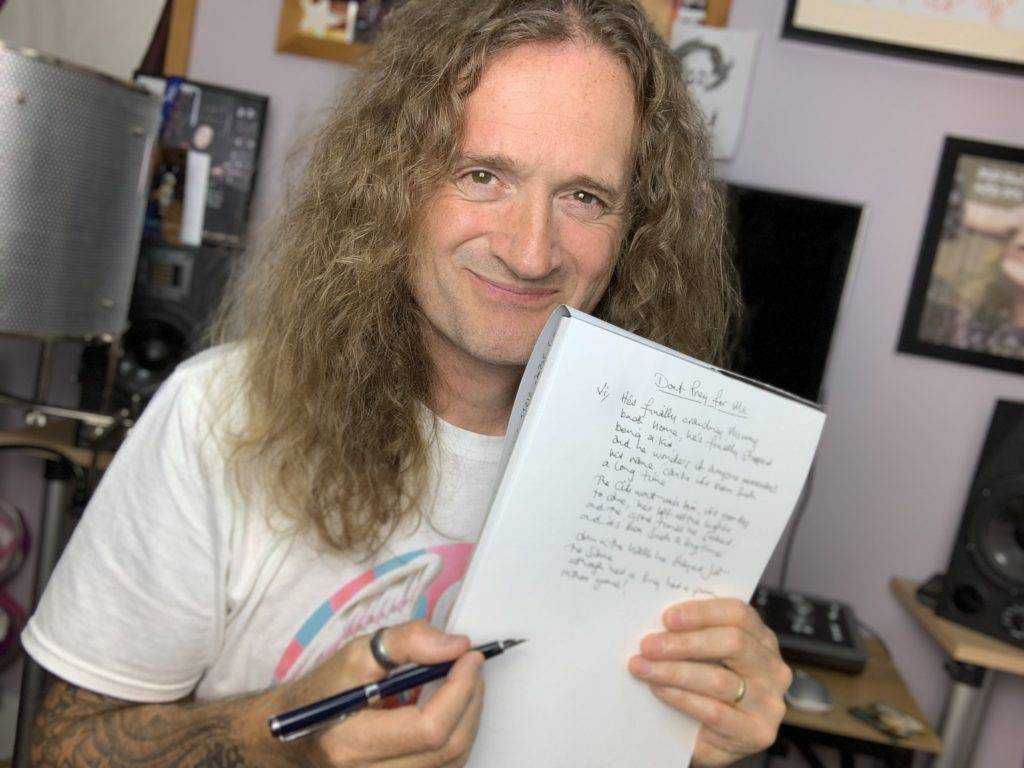 Personalised Handwritten Lyric Sheets
Your chance to purchase a personalised, handwritten lyric sheet, written and signed by Toby Jepson.
Choose your favourite song from Toby's entire back catalogue (including Little Angels, Wayward Sons, Toby Jepson solo, Toby and the Whole Truth) – everything from greatest hits to B-sides.